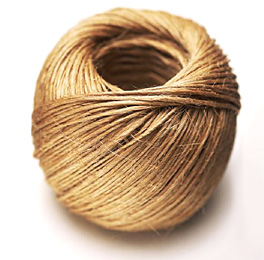 ◆July 2000, the company was incorporated.
◆February 2001, the company was settled in Jiangbei Industrial Park; the first phase of woolen fabrics production items and the first phase of plant construction project were started.
◆December 2002, the first-phase construction was fully completed.
◆March 2003, the first-phase production equipment was installed, and the first batch of yarn products was off the assembly line successfully.
◆January 2004, the first plenary staff meeting was successfully held.
◆March 2004, the company won the honorary title of National 'Double Excellent' Foreign Investment Enterprise".
◆December 2004, the first edition of Employees' Handbook was promulgated and implemented; the enterprise entered the stage of standardized management.
◆January 2005, the second plenary staff meeting was successfully held.
◆August 2006, the phase II project was completed and put into operation.
◆January 2007, the "First Five-Year Plan" was rounded off; the third plenary staff meeting and the Labor's Day summing-up and commendatory meeting was successfully held.
◆May 2007, the development of the technology for producing environmentally friendly cashmere-Zhulimo blended fabric series was successfully completed, filling the gap of the technology in China.
◆January 2008, the company passed the ISO9001 and ISO14001 Quality Management System and Environmental Management System certifications.
◆April 2009, Governor of Zhejiang Mr. Lu Zushan visited the company, who fully affirmed the development of Consinee.
◆July 2009, Consinee's Phase III project was started.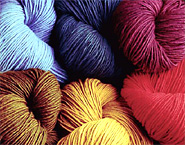 ◆August 2009, Consinee Textile Co., Ltd. was acquired and restructured.
◆March 2010, the company was listed in the "510 engineering enterprises" of Ningbo, to receive counseling and training aimed to be listed in the stock market.
◆May 2010, Consinee Dyeing and Finishing Co., Ltd. was acquired and restructured.
◆October 2010, the company purchased 30 mu of land to construct its polymer materials subsidiary.
◆August 2011, the company was awarded "Ningbo Famous Brand".
◆December 2011, the company won the title of national high-tech enterprise.
◆February 2012, the company won the District Chief Quality Award granted by Jiangbei District.
◆ 2013年01月,集团公司第六次全体职工大会召开,会议发布康赛妮"三五"发展目标,同时对"二五建设期间的获奖人员"和特别贡献人员进行了奖励。
◆ 2013年05月,宁波康赛妮特种纱线省级高新技术企业研发中心通过省、市专家组的验收。
◆ 2013年06月,集团公司组建网络销售部(网销部)。
◆ 2014年02月,康赛妮新纤维科技公司全新自动化、智能化生产线安装完成,并投入试生产。
◆ 2014年05月,康赛妮电子商务有限公司注册成立。
◆ 2014年07月,康赛妮"美国之夜"在纽约隆重举行。